BEST SKIN NEEDLING Gold Coast
07 5536 2243
ACNE SCAR REMOVAL
ANTI AGING TREATMENT
REDUCE STRETCH MARKS
NON SURGICAL SKIN TIGHTENING
WANT THE SECRET SKIN TIGHTENING TREATMENT THAT WORKS?
WE SPECIALISE IN HEALTHY, EFFECTIVE & AFFORDABLE ALTERNATIVES TO COSMETIC INJECTIONS.
Amena Wellness is located on the Southern Gold Coast border of Coolangatta and Tweed Heads. We pride ourselves on providing exclusive services that deliver some the very best skin tightening and skin smoothing results found on the Gold Coast.
Many men and women are concerned with what the secret is to preserving their natural beauty but are sick of being inundated with advertising for expensive miracle creams, anti-wrinkle cosmetic injections, laser, supplements and other beauty treatments that promise the earth and fall short of expectations while robbing you of time with intensive maintenance programs that are costly and then to have all your hard earned skin results lost once you stop.
Amena Wellness has an exclusive healthy solution that is delivering lasting beauty results! Doctor Amena specialises in skin tightening, acne scar removal, anti aging treatments, treatments to tighten neck skin, reducing stretch marks, stomach skin tightening, dry skin treatment and sun damaged skin treatment.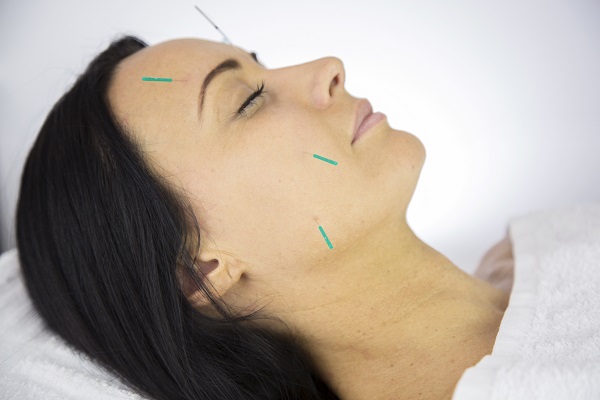 A GOLD COAST SKIN NEEDLING DOCTOR WITH A DIFFERENCE
Collagen depletion starts in our mid 20's; as prevention is always better than cure, we are best to start looking at youth preservation prior to it being a major issue. Micro trauma skin treatments via collagen reproduction methods can be done safely at any age with a registered practitioner. Here at Amena Wellness based on the Southern Gold Coast, we take it one step further by providing an exclusive tailored beauty treatment with a combination of collagen induction services including skin needling, microneedling and cosmetic acupuncture. Over years of experience we have unlocked the secret to gaining and preserving smooth, tight, glowing skin for your face and/or body through the best natural way of enhancing collagen growth.
WHY SKIN NEEDLING, MICRO NEEDLING AND COSMETIC ACUPUNCTURE?
Skin needling otherwise known as collagen induction therapy (CIT) was introduced in 2011, it was created for enhancing natural collagen without the risk of unnatural toxic agents, heat, or cellular explosion. This safe way increases your own natural collagen growth through immune activation. Immune Activation is the only way to increase the laying down of the collagen matrix without heat, chemical injections or cell explosion. Skin needling produces a maximum collagen yield with a minimum of tissue trauma. Here at Amena Wellness based on the southern Gold Coast, we provide you with natural, safe ways of treating your skin through skin needling, microneedling and cosmetic acupuncture, as well as dietary and supplement advice.
WE DELIVER SKIN TREATMENT RESULTS THAT WILL MAKE YOU WISH YOU HAD ACTED EARLIER! GAIN YOUR CONFIDENCE BACK THROUGH UNBELIEVABLE RESULTS FROM OUR EXCLUSIVE SKIN TIGHTENING & ACNE SCAR REMOVAL PROGRAMS.
HOW DOES SKIN NEEDLING WORK?
Skin needling, also called microneedling turbocharges the skin's ability to create more collagen. Small punctures created through needling activate the bodies immunity to deposit fresh more organised collagen, elastin & reticular fibres. The microneedling will also loosen old parallel scar fibres and the new ones will result in a thicker dermis layer that will normalise the skins contours and reveals plump, smooth skin. Studies performed Majid, Aust, Park, & Kim 2010-2014 show thickening of the epidermis & increased collagen in the dermis through punch biopsies at 3 months & again at 24 months. The results showed 45% increase in dermis thickening & 98% increase in Type 1 Collagen after 1 treatment. Consecutive treatments showed 140-200% increase in collagen (4-8 treatments). Microneedling produces trauma with a scar free response because TGFb3 remains unregulated, unlike IPL.
BEST RESULTS ON THE GOLD COAST WITH:
skin tightening

tighten neck skin

reduce stretch marks

stomach skin tightening

tighten belly skin

abdominal skin tightening
skin tightening treatments for stomach

body skin tightening

tighten sagging skin

loose skin on face

dry skin treatment
sun damaged skin treatment

reducing fine lines

brighten dull skin

increase collagen

acne scar removal

reduce surgical scars
minimise pores

non surgical skin tightening

anti aging treatments

reduce pigmentation

sagging face treatment

tighten decolletage skin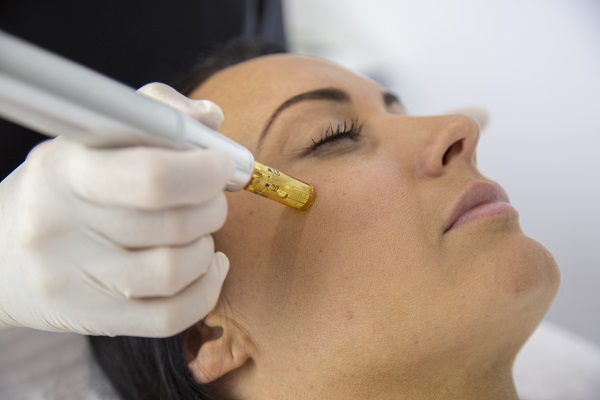 WHAT ARE THE BENEFITS OF SKIN NEEDLING?
Beautiful glowing skin without the risk of infections, cell explosion, unnatural toxic agents. No plastic / wind tunnel look. It is safe, natural and uses the body's own ability to create more collagen, elastin & reticular fibres. Collagen created can last up to 24 months, twice the period of synthetic injections.
WHAT ARE THE SIDE EFFECTS?
There are no negative side effects. There is a usual microneedling downtime, like most procedures it differs from person to person. This can include redness & heat, similar to mild sunburn which can last for an hour to 24 hours, and in some people mild swelling. This can all be adjusted according to the client's needs. Our clinic is known as one of the best on the Southern Gold Coast for rapid recovery. Many clients have our skin treatments at the end of day with minimal (if any) visible swelling and redness, leaving ready for make up next morning.
HOW MANY SKIN TREATMENTS WILL I NEED?
This will depend on skin quality and age of the client. Below is a general rule for number of treatments:
Skin Rejuvenation 4-6 visits

Scarring 6+ visits

Stretch Marks 4-8 visits
HOW LONG WILL IT TAKE TO SEE RESULTS?
Some results can be seen immediately after the skin treatment, such as an increase in skin hydration, skin laxity & tone. Collagen deposition occurs from day 1 till day 28 for the full cycle & continues for up to 3 months on average. We suggest skin treatments at 4 weeks apart for maximum results.
WILL IT HURT?
We use topical anesthetic cream which removes any pain. This is applied for 30 minutes prior, time for you to rest prior to procedure.
WHO SHOULD HAVE IT DONE?
Anyone looking to:
improve the look, tone & texture of their skin

hydrate dry skin

increase collagen production

have more youthful skin

look their best for a special occasion

brides

mother of the bride

gain skin restoration

anti-aging

reduce scarring

both men & women
WHAT IS THE COST?
The cost includes topical anesthetic, dietary & supplement advice, take home cosmetic samples.
Book Face & Neck Treatment- 225
Book Face, Neck & Decolletage Treatment- 250
Book Scarring & Stretch Marks Treatment POA
best non invasive skin tightening and skin smoothing results on the Gold Coast
Want lasting results that can last twice as long as cosmetic injections? Our exclusive service of combine skin needling (microneedling) and cosmetic acupuncture at Amena Wellness delivers the best non invasive skin tightening and skin smoothing results on the Gold Coast. Doctor Amena specialises in acne scar removal, skin tightening treatments, anti aging treatments, tightening neck skin, microneedling stretch marks, stomach skin tightening, dry skin treatment, sun damaged skin treatment and inducing collagen for skin tightening. 
 If you are looking for more than beauty treatment results give our Tweed Heads branch a call today to discuss how your skin can look standout amazing!
Health Insurance
For your convenience, we accept hicaps
luxury, quality & comfort
amena wellness is an accredited member of

TRADING HOURS
Monday: closed
Tuesday: 9am - 5pm
Wednesday: 9am -5 pm
Thursday: 11am - 7pm
Friday: 9am - 5pm
Saturday: 8.30am - 12.30pm
Sunday: closed
Please note all times specified are in QLD time.